Billy Graham - Motivational Speaker
A world class international speaker, Billy Graham is New Zealand's best-loved motivator and fitness advisor. Bold, humorous and brimming over with energy and enthusiasm Billy is passionate about inspiring people to increase their potential.
A former New Zealand and Australasian light welterweight boxing champion, Billy has spent a lifetime involved in sport and physical fitness. He has achieved international success through goal setting and determination and has turned common sense into an art form.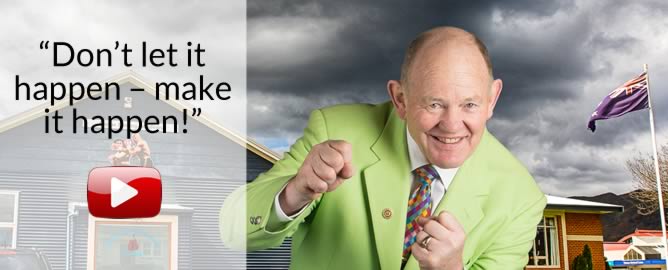 Billy puts his winning philosophy into practice every day of his life. Most importantly, he loves people and delights in sharing his zest for living with others, whether they be business executives or school children. His warm and enthusiastic presentation inspires his audience to challenge their outlook and increase their potential.
Find out more about Billy as you explore this site; how he can motivate and encourage you, your staff, or your family to reach your dreams and be the best you can possibly be.
Watch Billy Graham's video clips to give you a taste of his energy and enthusiasm or contact This email address is being protected from spambots. You need JavaScript enabled to view it. for more information on how Billy can make it happen for you.
About Billy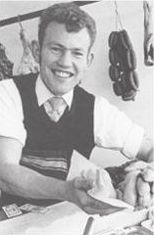 Billy Graham began life with few advantages. He would have been born on the wrong side of the tracks, if his mates hadn't stolen the tracks first!
Billy's is a story that romps from a nine year old boy selling discarded record albums from the local dump, to a young butcher and boxing champion, to the Billy Graham of today in demand internationally as a unique motivator.
Billy's corporate speaking began when a top AMP executive heard him speak to sports groups and asked him to speak at their annual conference. Since then, he has provided dynamic keynotes throughout Australasia, Singapore, Malaysia, the USA and Britain for over 30 years. In 1997 he was the main platform speaker at the Million Dollar Round Table Convention in Atlanta, a New Zealand first and received a standing ovation from an audience of 5000!
In early 1998 Billy had his motivational memoir, 'Your Ship Came in the Day the Doctor Smacked Your Bum' published. Billy has appeared numerous times on national television, in local and national newspapers and on radio for his unique achievements, including the establishment of a very successful charitable work with at-risk youth at the 'Naenae Boxing Academy' in 2006.
An honorary Paul Harris Fellow in 2007, Billy received the national award of 'Kiwbank New Zealander of The Year Local Hero' in 2011 for his outstanding contribution to the wellbeing of the nation. Billy's second book "Making Champion Men" was selected for display to international publishers at the prestigious 2013 Frankfurt International Book Fair.
Billy was made the patron of Royal NZ Police College Recruit Wing 269 in 2011; a complete turnaround to Billy's dealings with the Police in his boyhood years! The relationship between the Police College and the Naenae Boxing Academy has since blossomed and the young men in Naenae now train with the Police College recruits at least twice a year.
In July 2014 the Cannons Creek Boxing Academy was opened; the first new academy based on the successful Naenae model. Hopefully it will be the first of many!