Lifestyle
"Get a life!"
Billy's main message is to maintain a strong level of fitness and health. Using his experience as a champion boxer and expertise in the health and fitness industry, he has developed a unique and simple approach to improving and maintaining fitness and health levels that can be adapted to suit all ages and abilities. A holistic approach to fitness, Billy deals with the physical and mental aspects of maintaining full health. Learn how to be a better you, inside and out!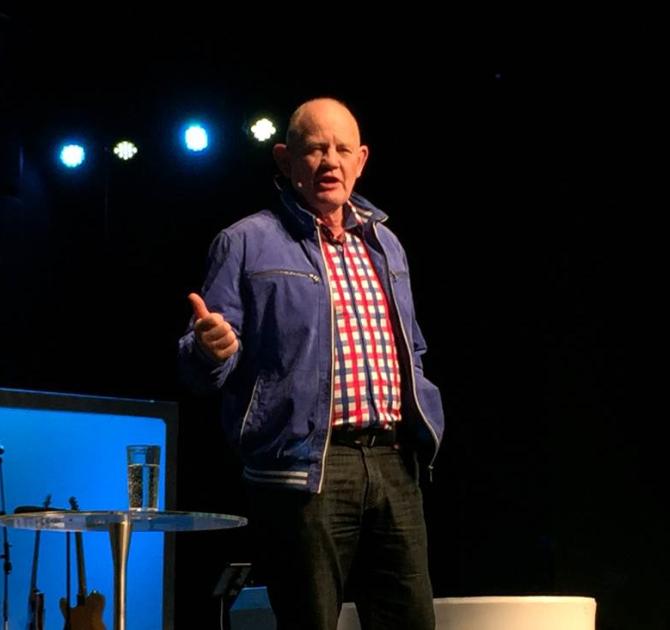 Billy has a number of seminars, workshops, and retreats where you can learn more of Billy's secrets to health and fitness success. You'll find more information about specific packages below.
health & fitness seminars
executive lifestyle packages
family conferences & retreats
Billy Graham's fitness concept
Health & Fitness Seminars
Learn Billy's secrets to living life to the fullest! His seminars, and workshops are a great way to get to know him at a more personal level. Find out how he looks, feels, and thinks about life and how to live it.
Executive Lifestyle Packages
Next time you send your executives away on a retreat get Billy to live in with them for a day or two, personally encouraging them to exercise, eat and relax their way to achieving their potential.
Family Conferences & Retreats
Many people, after hearing Billy at an executive conference, want Billy to help their children: "I have a son who badly needs motivating." "I wish my kids could have been here to meet you." Why not have a "Billy Experience" as a whole family.
Billy is a family man and has a passion to see families grow together in a society that often, through work and other pressures, causes families to drift apart.
Contact us for more information on Billy's great family adventures.
Billy Graham's Fitness Concept
A simple, achievable programme that has been life-changing for many people. It only takes 15 minutes a day to stay fit for life.Billy has designed a unique fitness concept, endorsed by the U.S. Airforce Academy, U.S Taekwondo Union and Floyd Patterson - ex world heavy weight boxing champion.